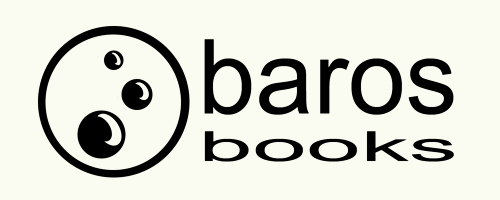 The Authors
Edwin Banfield
During his lifetime (1924-2013), Edwin Banfield established an international reputation as an authority on antique barometers. He wrote extensively on the history of barometers and their makers based on thirty years' experience of collecting mercury stick and wheel barometers, aneroid barometers and barographs.
He is the author of Antique Barometers: An Illustrated Survey (1976, 2nd edn 2008), the companion volumes Barometers: Aneroid and Barographs, Barometers: Stick or Cistern Tube, and Barometers: Wheel or Banjo (all 1985), Visiting Cards and Cases (1989, now out of print), Barometer Makers and Retailers 1660–1900 (1991), The Italian Influence on English Barometers from 1780 (1993) and The Banfield Family Collection of Barometers (1995), as well as many articles on different aspects of antique barometers and their makers.
Philip R. Collins
Philip R. Collins is known worldwide for his specialist skills and knowledge, derived from a long career of making, restoring and dealing in barometers and barographs. Former proprietor of Barometer World in Merton, Devon, he is now semi-retired, but still maintains an online interest in barometers. He is the author of Aneroid Barometers and their Restoration (1998), Bizarre Barometers and Other Unusual Weather Forecasters (2004), FitzRoy and his Barometers (2007), Care and Restoration of Barometers (2nd edn, 2016) and Barographs (2nd edn, 2021).
W. E. Knowles Middleton
W. E. Knowles Middleton was a member of the National Research Council of Canada. In 1943 he was elected a Fellow of the Royal Society of Canada and in 1960 a Fellow of the Optical Society of America, whose Ives Medal he received in 1959. In 1957 he was awarded the honorary degree of Doctor of Science by Boston University.
He is the author of Meteorological Instruments (1941), Vision Through the Atmosphere (1952), A History of the Theories of Rain (1966), A History of the Thermometer and its Use in Meteorology (1966), and numerous scientific papers chiefly on meteorology, optics, and the history of science. His The History of the Barometer, first published by The Johns Hopkins University Press in 1964, was reprinted by Baros Books in 1994.
Negretti & Zambra
Enrico (Henry) Angelo Ludovico Negretti (1818-1879) and Joseph Warren Zambra (1822-1897) formed the partnership of Negretti & Zambra in London in 1850 as philosophical instrument makers. In 1851 they exhibited a variety of instruments at the Great Exhibition at the Crystal Palace and received the only prize medal awarded for meteorological equipment. For this they were appointed Meteorological Instrument Makers to Queen Victoria. They became the leading and most prolific makers of meteorological instruments in Britain during the second half of the nineteenth century.
In 1864 they produced A Treatise on Meteorological Instruments, which was reprinted by Baros Books in 1995.